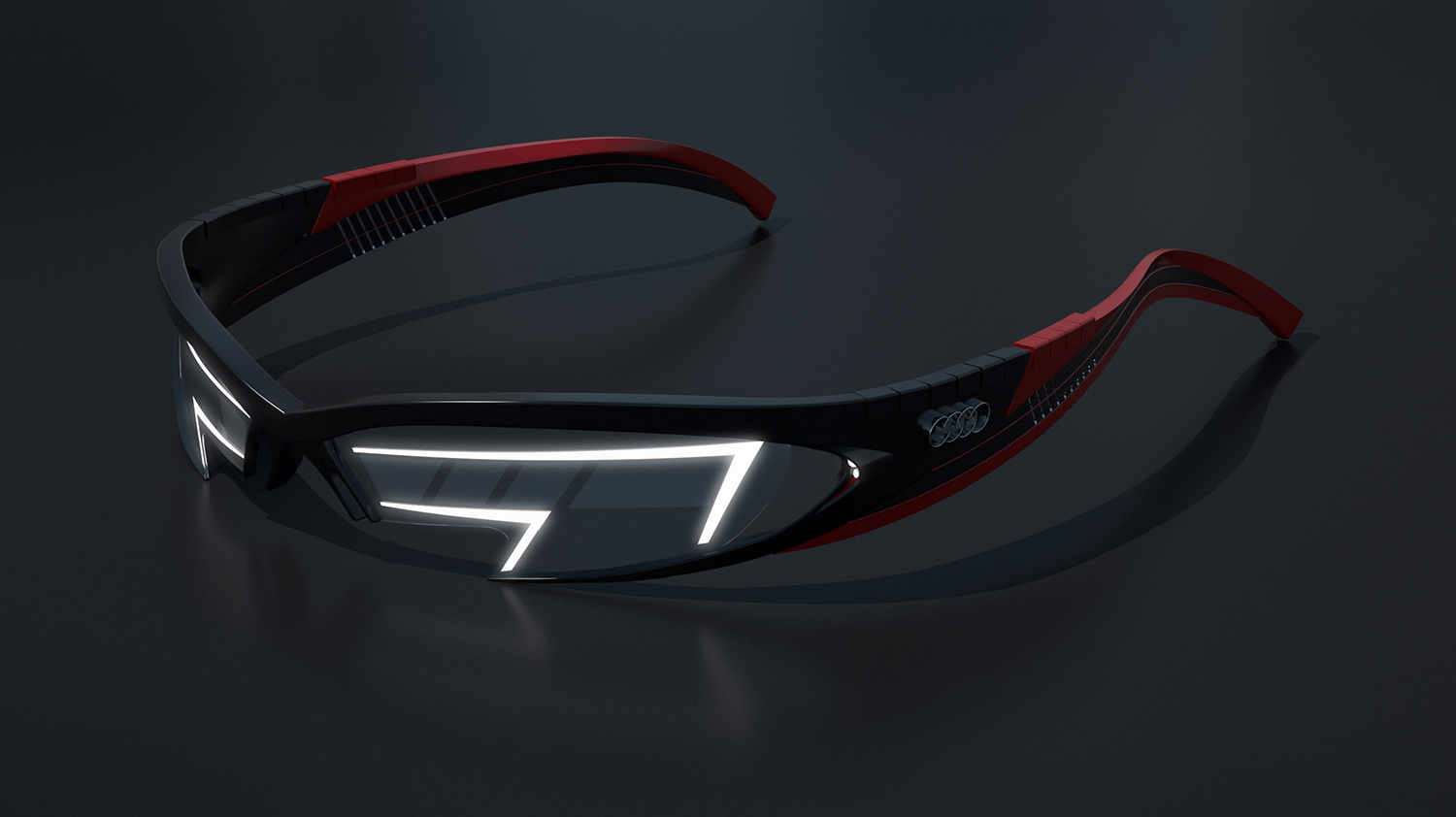 Date: 2018
Type: Theoretical Product Design
Site: Online
Status: Completed
STUDIOLITE很荣幸可以推出一系列专门为奥迪所设计的产品!
STUDIOLITE is proud to unveil a series of products specially designed for AUDI!
基于奥迪标志性的前大灯设计,这三款未来派新产品旨在对它们各自的市场进行一次革新。追随奥迪自身的设计团队,我们尽我们所能去表达品牌的前瞻性思维以及对前沿科技为本的认同。
Based on Audi's iconic headlight design, these three new futuristic products aim to revolutionize their respective markets. Taking cues from Audi's own design team, we did our best to express the brand's forward thinking, and progressive technology-based identity
首先,第一个产品是一款为现代室内空间所打造的优雅的落地灯。灵感来源于奥迪Q7,这款独立的照明灯具完美诠释了奥迪那引以为傲的科技感和美感为主的居家生活方式。
First is an elegant standing lamp for sophisticated, modern interiors. Based on the Audi Q7, this discrete piece of lighting marries both the technology-based design Audi is known for with beautiful, home living.
第二个产品是基于奥迪A8L大灯线条所设计的可编程灯组,这款产品可以被定义为一件室内艺术装置。用户可以远程操控这款灯来改变灯的颜色来适应各种环境氛围,也可以将多个产品合为一体来适应不同大小的场景。用户也可将产品与视听系统相结合,享受无以伦比的实时视觉效果。
Second is a programmable light fixture based on the Audi A8L headlight, designed especially for interior decoration. The lights can be controlled wirelessly for endless color or atmosphere changes, and combined to fit any surface. The light wall can also be linked to your audiovisual systems for awesome real-time visualization.
最后是一款革命性的可穿戴科技产品:奥迪智能眼镜,设计灵感来源于A4L的前大灯造型。这款流线型的眼镜将高清3D摄像头和全息技术整合到一个多功能但独立的可穿戴硬件中,它可以满足您所有当代对网络的需求。从即时通讯到GPS再到摄影,奥迪智能眼镜完全都可以做到,它甚至还可以作为照明使用因为其专利的创新全息技术。
Finally, the third product is a revolutionary piece of wearable technology based around the A4L headlights: Audi Smartglass. These sleek eyeglasses integrate high definition 3D cameras and holographic technology into a versatile yet discrete piece of wearable hardware for all your contemporary, networked needs. From instant messaging to GPS and photography, the Audi Smartglass does it all, and can even serve as illumination thanks to proprietary, innovative holographic technology.
这三款产品,经历了长期与奥迪富有成效的合作,现如今终于面世,并且能够在奥迪的淘宝和京东旗舰店上选购。面对这三款由SLT公司设计的富有未来感的产品,你还在等什么呢?
These three products, which are the result of a long, fruitful collaboration with Audi, are now available for purchase on Taobao and JD Audi's Flagstore! Head there now to purchase a futuristic product designed by STUDIOLITE!